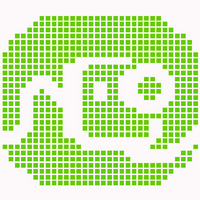 GND+ANA (SK) - "Public Nudity Exposed !"
from Wednesday 25th to Sunday 29th of January - 13:30-19:00 - Maison de l'Architecture
"Public Nudity Exposed !" is an installation by GND+ANA (Slovakia), which shows the problems and aberrations of the circulation of personal data on public and private networks. Ex-members of the Burundi collective in Bratislava, GND+ANA work on different audiovisual, musical and graphical projects. They focus their research around the recycling of "machines" and the use of free software. This first presentation of "Public Nudity Exposed !" presents the engaged artistic tensions and extensions emanating from multiple uncrypted digital sources such as web browsing, mail and chat. "Public Nudity Exposed !" is an installation which talks about privacy and security, public and personal data. "Public Nudity Exposed !" watches you, spies on you, and monitors everything you do, say or write. Inside the installation, you'll appreciate the present moment depending on your degree of paranoia or exhibitionism.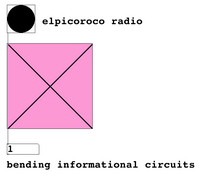 Elpueblodechina (CL) - "Elpicoroco Radio"
Elpicoroco Radio is a chatbot host and a web interface to radio content from transmissions around the world. This Installation explores the subject of narratives alternating main discourses. The visitor is invited to choose a keyword to join a radio thread while a chatbot will be his/her host to discuss upon geopolitical issues.
Elpueblodechina aka Alejandra Perez Nuņez is a sound artist and a performer working with open source tools, electronic wiring and essay writing. In collaborative projects with Barcelona based group Redactiva, she worked on psychogeography and social science fiction projects developing narratives related to the mapping of collective imagination. She received a MA in Media Design at the Piet Zwart Institute in 2005, and has worked with V2_ organisation, Rotterdam. She is currently based in Valparaiso, Chile where she is developing a practice related to appropriation, civil society and self mediation through electronic media.
el picoroco radio irc.goto10.org #chinos
Tuesday 24th of January - 19:00
"fair trade" vernissage (Ekitrade),
presentation of the festival,
followed by an exclusive performance "321t-set" by Chun Lee (TW), Marloes de Valk (NL) and Jan-Kees van Kampen (NL)