The reflex that often follows a discussion on open source software is to try to find a corresponding proprietary programme for supposed equivalent open source software. It would be a shame to limit open source software dedicated to digital creation to an ersatz collection of commercial tools. All day on Saturday 28th of January, you will be able to appreciate the freedom and originality proposed by these strange tools...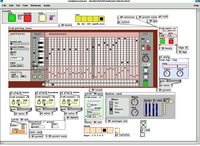 pure data PD
Saturday 28th of January - 13:45 - Maison de l'Architecture
Pure Data is certainly the most popular and easy to approach real-time audio and video creation open source software. Coming from the visual programming language family known as Max (Max/FTS, ISPW Max, Max/MSP, jMAX, etc.), Pure Data was initially developed by Miller Puckette at the IRCAM and now includes the work of numerous programmers, making the entire software a real community effort.
With:
Frank Barknecht (goto10 - Köln. Germany) footils.org
Benjamin Cadon (Labomedia - Orléans. France) labomedia.net
Pure Data Workshop students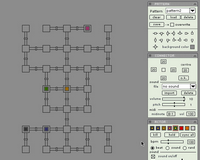 Ixi Software
Saturday 28th of January - 15:30 - Maison de l'Architecture
Ixi software works on the elaboration of original interfaces for creating digital musical instruments. By trying to create "non-musical" interfaces, they are trying to open up computer assisted improvisation to new directions. Two members of Ixi will present their software and the tools they developed to create such interfaces, like the graphics engine Mirra, used for the manipulation of OpenGL 2D in Python...
With: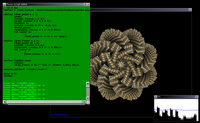 fluxus
Saturday 28th of January - 16:15 - Maison de l'Architecture
Fluxus is a live programming programme which enables people to write scripts by generating 3D graphical elements in real time. Fluxus uses audio as well as OSC type data as input. Paired with a complete physics engine, Fluxus allows for very fast procedural 3D modelling, enabling all sorts of visual experiments.
With:
packet forth PF
Saturday 28th of January - 16:15 - Maison de l'Architecture
The libpf library is a powerful tool dedicated to the processing of information aiming at 3D and video manipulation. A direct descendant of the pdp objects for pure data, PF offers an interactive console responding to FORTH commands, allowing the fast manipulation and assembly of data under the form of images, video, but also matrixes, cellular automata, etc.
With: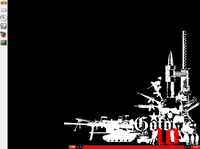 pure:dyne
Saturday 28th of January - 17:15 - Maison de l'Architecture
Numerous tools like those presented all throughout Make Art are often hard to approach for the single reason that these tools are only available for open source platforms like Linux. A lot of artists, creators and students are stopped by the fact they will have to spend a certain amount of time correctly configuring the system to be ready to run the software. To avoid this obstacle and enable people to only focus on the software of their choosing, a live distribution like pure:dyne can be used. Optimised for real-time audio and video applications, performance and installation, pure:dyne offers a great choice of ready-to-use creative software.
With: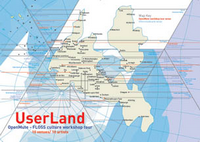 OpenMute
Saturday 28th of January - 18:15 - Maison de l'Architecture
openmute is the online platform developed by Mute magazine. Based on an open source technical architecture under the GPL license, Openmute aims to be a collection of tools and services focused on inter-community communications (wiki, p2p, im, blog, ...).
With:
Anthony Iles (Mute Magazine - London. Great-Britain) openmute.org