"Gambiarra and The Prototyping Perspective" Gabriel Menotti (Brazil)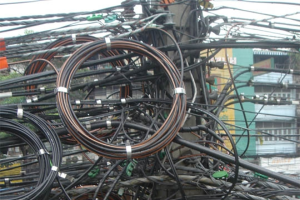 This presentation is about two states of technical objects: the prototype and the gambiarra. While the first is a popular concept, the second is particular to the Brazilian context (but could be reasonably associated with practices such as bricollage and making do). Drawing on the ideas of Benjamin, Simondon, Flusser and Derrida, Gabriel Menotti proposes that these two conditions constitute opposite epistemological and historical perspectives over technological development.
Gabriel Menotti is an independent critic and curator involved with different forms of cinema. Among the most recent events in which he participate are Medialab Prado's Interactivos?!, the 16th ISEA and the 29th São Paulo Art Biennial. At the present time, he is a PhD Candidate at the Media & Communications department of Goldsmiths College (University of London).
http://wiki.medialab-prado.es/index.php/Gambiarra:_the_prototyping_perspective
"Brainch" <stdin> (France)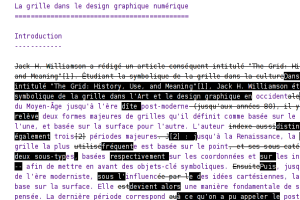 Brainch is a software allowing collaborative writing of critical texts while respecting every author's opinion. It invites its practitioners to duplicate and edit their peers' texts. Several versions of a text can exist in parallel, and be recombined or not at any time whether their owners' opinion converge or diverge. Thus, unlike a conventional wiki requiring its users to reach a consensus, Brainch allows the authors to freely express their opinions.
<stdin> is a graphic and media design studio based is Brussels, mixing visual design and programming for print and non-print design. <stdin> has a special interest in processes, theory and free software philosophy. <stdin> is Stéphanie Vilayphiou and Alexandre Leray who are also members of the collective Open Source Publishing.
"Peer-to-peer design strategies" Emanuele Bonetti (Italy)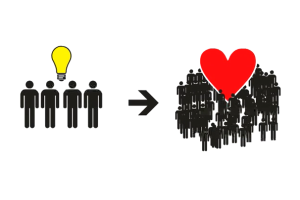 The project "Peer-to-peer design strategies" investigates new practical approaches to graphic design based on peer-to-peer collaboration. The aim is to complete graphic design products that all participants find satisfying and to find out whether peer-to-peer design methodologies can serve as a full alternative to the hierarchical top-down model that dominates the industry.
After a bachelor degree in Visual Communication Design from Politecnico di Milano, and few work experiences around Europe as a graphic designer, Emanuele ended up in Rotterdam where he recently got his master degree in Media Design and Communication from the Piet Zwart Institute. Back in Italy he is now working for Parcodiyellowstone, a design group that is combining their love for graphic design with open source, new media and design ethics.
http://p2pdesignstrategies.parcodiyellowstone.it
http://pickpic.parcodiyellowstone.it
http://parcodiyellowstone.it
"Dingbat Liberation Fest 0.4" Open Source Publishing (Belgium)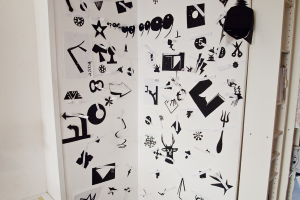 As part of their presentation, Open Source Publishing (OSP) would like to emphasize the collaborative aspect of open source. They will present some of their ongoing creations and they will invite visiting typographers to contribute to the collaborative font project "Dingbats Liberation Fest". They will also talk about standards, subversion and first times.
Open Source Publishing is a collaborative initiative born in 2006 within the framework of the Brussels association Constant. The core of the collective consists of a dozen people from different backgrounds and complementary specialities : artists, cartographers, activists, typographers, writers, programmers, illustrators. Recently rewarded with a Fernand Baudin prize and a Moretus Plantin prize, OSP questions the practice of free software, tests the possibilities of open source tools in graphic design and in a professional environment.
http://ospublish.constantvzw.org
http://ospublish.constantvzw.org/works
http://ospublish.constantvzw.org/foundry
"Varia Zoosystematica Profundorum" Alberto de Campo (Austria)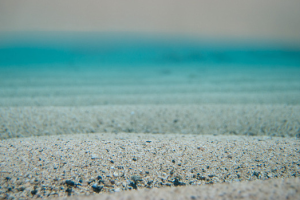 Below 700m in the deep sea, the only light sources are bioluminescent animals; one can assume that much communication here is acoustic. Inspired by the work of Flusser and Bec, we have developed models for this communication: agents/creatures send symbols to each other, assemble them into longer chains ('words'), and express these words as sound, light or motion patterns. Like some birds adopt melodies from car alarms, our creatures adopt morse code rhythms they may have heard from submarines.
Artists: Alberto de Campo (AT), Hannes Hoelzl (I), Renate Wieser (DE), Bernhard Bauch (AT), Constantin Engelmann (DE), Dominik Hildebrand (DE), Akitoshi Honda (JP), Petja Ivanova (BUL/DE) Florian Kuehnle (DE), Ingrid Ladurner (I), Karin Lustenberger (CH), Rita Macedo (POR), Naomi Mulla (DE), Sarah Rechberger (AT), Johanna Tauber (DE), Andre Wakko (BRA), Christian Zollner (AT); Peter Bartz (DE), Tiago Cutileiro (POR), Annie Goh (UK), Tobias Purfuerst (DE). Alberto de Campo teaches Generative Art/Computational Art at UdK Berlin since 2008; Varia Zoosystematica Profundorum is the first public group project of the class, developed in several coordinated courses.
http://entropie.digital.udk-berlin.de/wiki/DeepSea
"Libre Graphics Magazine" ginger coons (Canada)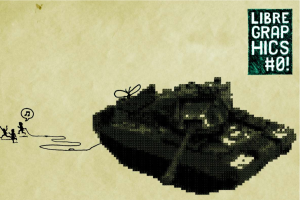 Libre Graphics Magazine was founded in order to give a voice to and create a forum for professional and high level users of F/LOSS graphics applications, standards and processes. It also serves to introduce designers and artists with proprietary workflows to the joys, hurdles and possibilities of Libre Graphics. One of Libre Graphics Magazine's founding editors, ginger coons, will speak about its creation, trials and motivations, as well as provide a sneak peek at issue 1.1.
ginger coons is a designer, artist, sometimes-academic and all-round trouble maker. Her work specializes in topics of intellectual property, civil liberties and truth in production. This applies just as much to her writing as to her visual practice. She is a firm believer in Free/Libre Open Source Software and spends much of her time advocating for its use and advancement. She is lead developer of the Open Colour Standard, as well as a founding editor of Libre Graphics Magazine.
lectures
Saturday 6th November 2010 10:00-18:30
Venue: Maison de l'Architecture
free entrance
10h00 Outlooks

14h00 Workbench

16h30 Savoir-faire
"remix it yourself" Vito Campanelli (Italy)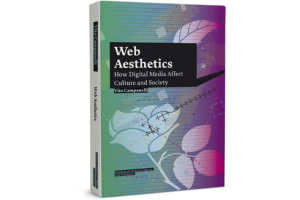 The "Do It Yourself" attitude has morphed into that of "Remix It Yourself": the imperative is to personally revise and recombine the vast amount of accessible sources, using whatever tools and know-how available. To understand this issue, the lecture will try to answer everal questions. Does it make sense to retain the distinction between amateur and professional activities? What interests lie behind the continuous enhancement of the "creative existences" made possible by the spread of new technologies?
Vito Campanelli is a new media theorist and lecturer on the theory and technology of mass communication at the University of Naples – L'Orientale. His essays about media art are regularly published in international journals. He is a freelance curator of events in the domain of digital culture. He was also co-founder of the Naples non-profit organization MAO – Media & Arts Office.
"Digital dump" Loredana Bontempi (Italy)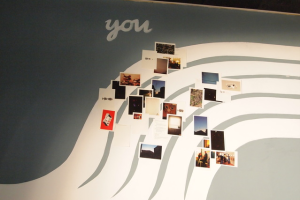 Ddump is a digital recycling project based on sharing dumped files and providing different visual perspectives on them. It's based on the development of a piece of software that allows users to easily share the contents of their personal computer trash cans, and encourages them to habitually share dumped files. The Internet repository that collects them will be designed with different interfaces in order to encourage diverse utilizations of the files.
Loredana Bontempi received her bachelor degree in Visual Communication Design from Politecnico di Milano (IT). After some time in Europe working as a graphic designer, as part of the design group parcodiyellowstone, she graduated with a master degree in Media Design and Communication from the Piet Zwart Institute in Rotterdam (NL). Loredana is now back in Italy where she is further developing her work around free culture and media design ethics.
http://pzwart2.wdka.hro.nl/ddumpapp/ddump/home/
"FLOSS issues in graphic design" Calcyum (France)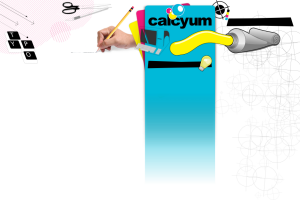 What is the state of graphic design today? Is its protean nature favourable to the integration of such tools? What are the pros and cons of the latter at various stages of a design production workflow? Where should we focus improvements, and should we consider pushing back some limits imposed by the free culture?
Calcyum is a resource center on free/libre and open source software for graphic design, notably prepress. It is run by Thibaut Hofer, graphic designer, technical writer and author specializing in prepress, and Elisa de Castro Guerra, web designer and author.
http://www.calcyum.org/a-propos/
"laptopograms" Aditya Mandayam (India)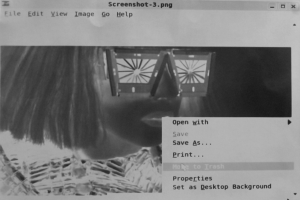 In this lecture, Aditya will briefly trace the history of image making techniques starting from the 1820s down till the present day. Aditya argues that the systems of information distribution and image production have undergone parallel upheavals historically, with the last occurrence being the early 1990s. Finally he will also present a brief history of photographic techniques using luminous screens.
Aditya Mandayam's interests lie at the cross-section of photography, food, number theory, and the internet. Previous occupations include bar-tending, research mathematics, lexicography and coffin-polishing. Since April Adi has lived inside a pinhole camera. Within this home are his other cameras. He makes photos with them. Sometimes he takes photos of his home. Sometimes of the cameras within. Sometimes he takes screenshots.
"objscrs / Kaleidoscope" Dorothé Depeauw (Belgium) & Simon Yuill (Great-Britain)
'objscrs' is a video tracking program for live performance works which can be programmed using a Pure Data style patching language. It was developed as part of 'Kaleidoscope', a collaborative improvisational performance project bringing together software, dance, voice work and music. The presentation will discuss the collaborative process in the joint development of software and performance.
Simon Yuill is an artist, writer and programmer based in Glasgow, Scotland whose work focuses on FLOSS-related practices and forms of social enquiry. He was the winner of the Vilem Flusser Media Theory Award 2008.
Dorothé Depeauw is a choreographer/dancer based in Brussels. She works primarily with Mangrove-Tentactile whose activities are based on collaboration and relationship between performance/dance and disciplines from all backgrounds. Her latest creations are "Geknipt sur mesure", a transdisciplinary show for children, and "Kaleidoscope", a performance-installation based on the behavior of the movement under the influence of surveillance cameras.
http://www.objscrs.org
http://www.adashboard.org/kaleidoscope