döbereiner & morimoto (DE/JP)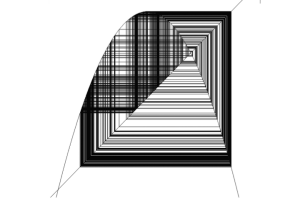 döbereiner & morimoto are developing composition driven synthesis methods, whose structural and sonic possibilities are explored in an audio-visual improvisational live setting. The resulting sonorities can be described as rough-textured microstructures. The generated digital signals are also visualized using their own 2D waveform plotting software.
Yota Morimoto is a Japanese composer born in Sao Paulo. His works explore unconventional approaches to generating and transmitting sound, implementing models of noise, turbulence and abstract machines. Luc Döbereiner is a German composer interested in the exploration of new sonic and structural possibilities. He is composing instrumental and electronic music and developing audio and composition software.
"Latent state" Andrés Colubri (AR)
This Live Cinema piece, entitled Latent State, is inspired in equal parts by childhood memories of the tragedy of the space shuttle Challenger in 1986 and by later rationalizations of space travel fantasies. It evolves through the interstitial spaces between child play and mediated reality, between analog memories and digitally re-sampled archival footage, between garbage and science.
Andrés Colubri is a programmer, researcher, and artist. His interests range from algorithmic modeling of complex systems to creative use of computer code for subjective expression and experimentation. He originally studied mathematics in Argentina, then researched computational biology at the University of Chicago, and recently obtained an MFA degree in Design|Media Arts from UCLA.
planetarium
Audiovisual performances by döbereiner & morimoto (Germany+Japan), Jaime Oliver (Peru), Andrés Colubri (Argentina), Awkward Family Photos (Greece)
In search of the unexplored, these artists communicate their visual and sound imagination and their relationship to technology by creating and playing their own instruments. By amplifying their gesture and increasing their sensitivity, they invite you to various trips: rough-textured microstructures compositions by döbereiner & morimoto, touch and digital lute-making with Jaime Oliver, fantasies and childhood memories with Andrés Colubri, fantastic landscapes with Awkward Family Photos.
Friday 5th November 2010 21:00-23:30
Venue: Planétarium of the Espace Mendès-France
Entrance: 5€ / 3€
in collaboration with Espace Mendès-France / le Lieu Multiple
"Silent Construction 2 for MANO Controller" Jaime Oliver (PE)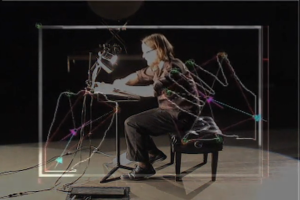 The common characteristic of all works that belong to the Silent Construction Series is the quasi merging between craft and composition. Instruments are composed; they are cultural constructs whose compositions are brought to life by performance gestures.
Jaime Oliver (Lima, 1979) is a Phd candidate in Computer Music at the University of California, San Diego, and researcher in CRCA. His work explores the gesture in live performance of real-time computer music. More specifically his creation of new controllers and compositions are focussed on the relationship between gesture and electronic sound. Jaime gained international recognition for the Silent Percussion Project.
Awkward Family Photos (GR)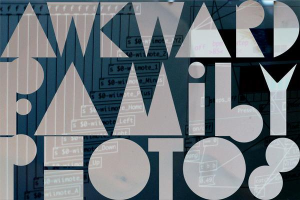 The performance from Awkward Family Photos is an audiovisual fantasy. The very peculiar world created by the group is a complex mix of filtered video feeds and animated graphics responding to a staged musical performance that explores many soundscapes, from rhythmic to arrhythmic scores, from dissonance to consonance.
The group was created in 2009 by the audiovisual artist Tasos Lizos, composer Niko Palamares, performer Orestis Plakias and musician Kyriakos Tsoukalas for the creation of improvisational performances of electroacoustic music and visuals projection. Instruments used are a mix of laptops and electronic devices.