2010-06-15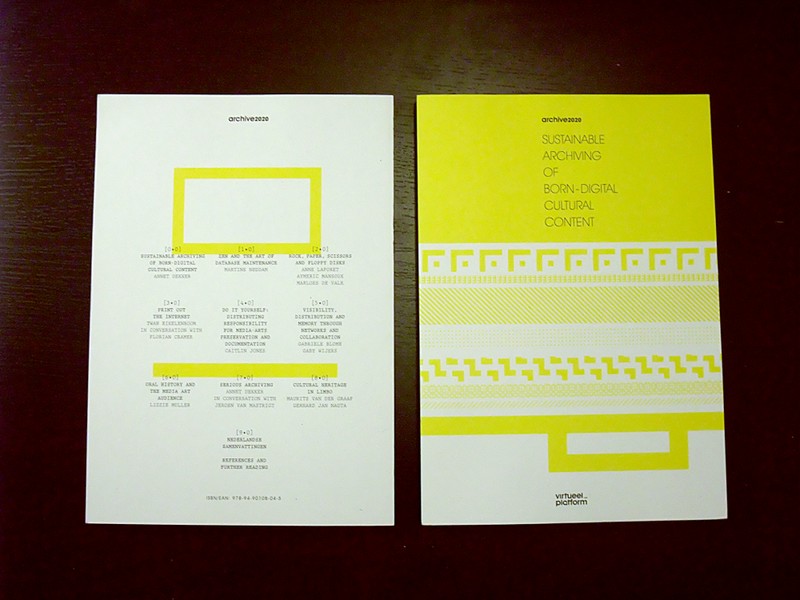 Here it is!
We just got some copies of the latest publication from Virtueel Platform: Sustainable Archiving of Born-Digital Cultural Content, compiled and edited by Annet Dekker. The book is designed by Studio GloriusVandeVen and deals with archiving issues of born-digital cultural content.
The term born digital is closely related, maybe even synonymous, with the term 'natively digital'. This term is often used as reference to the object of study in the academic research of the Internet that gives focus to digital methods. In other words, research strategies that follow the specifics of the Internet as a medium. In this context the term refers to digital materials that are specific, and/or born into the Internet, like the link and the tag, and devices, like search engines, and opposed to those materials that have migrated to it, in other words, have been digitally reformatted. (source: http://www.virtueelplatform.nl/#2564)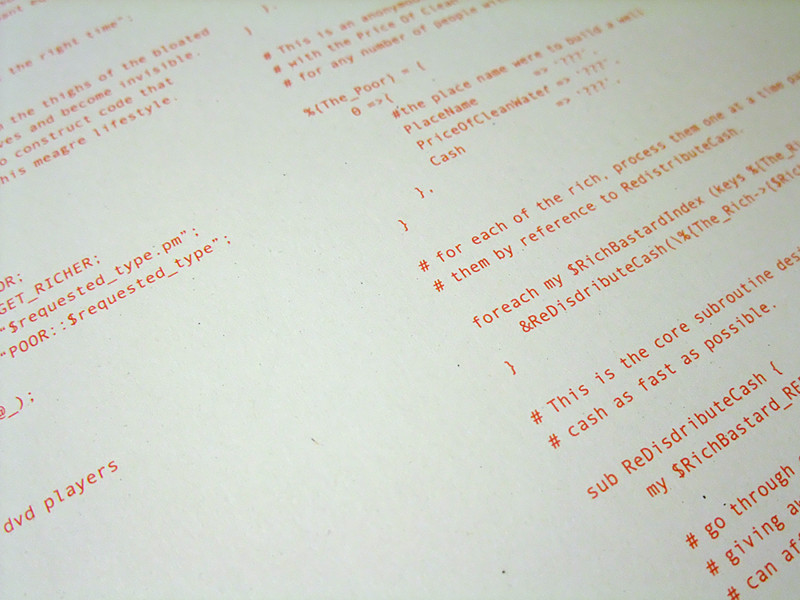 We have asked several stakeholders from different disciplines to write down their experiences, findings and solutions. These specialists from the area of born-digital preservation and archiving reflect on the current state of affairs in their specific field and identify the most pressing concerns. Established Internet artist Martine Neddam elaborates on the challenges an Internet artist faces over the years, from domain name registration expirations, to database back-ups, recent updates and much more. Researchers and artists Anne Laforet, Aymeric Mansoux and Marloes de Valk explain the benefits of using FLOSS and open standards for preserving born-digital material. Florian Cramer, lecturer at the Piet Zwart Institute in Rotterdam, reflects on the PRINT/pixel international conference that was organized in May 2009, and discusses the issue of digital print material. Departing from the closure of two important advocates for media art preservation – the Daniel Langlois Foundation and the Ludwig Boltzmann Institute – Canadian researcher and writer Caitlin Jones focuses on the issue of responsibility for keeping our media art heritage alive. Gaby Wijers, head of Collection and Conservation at NIMk, Amsterdam and Gabriele Blome, art historian, University of Siegen, Germany, shed light on the first internationally shared online archive GAMA – the Gateway to European Media Art. Australian curator and researcher Lizzie Muller draws attention to the importance of capturing audience experiences when dealing with the preservation of born-digital cultural material. Jeroen van Mastrigt, lecturer at the Art, Media and Technology Faculty of the Utrecht School of the Arts (HKU-KMT) in Hilversum, discusses archiving strategies in gaming.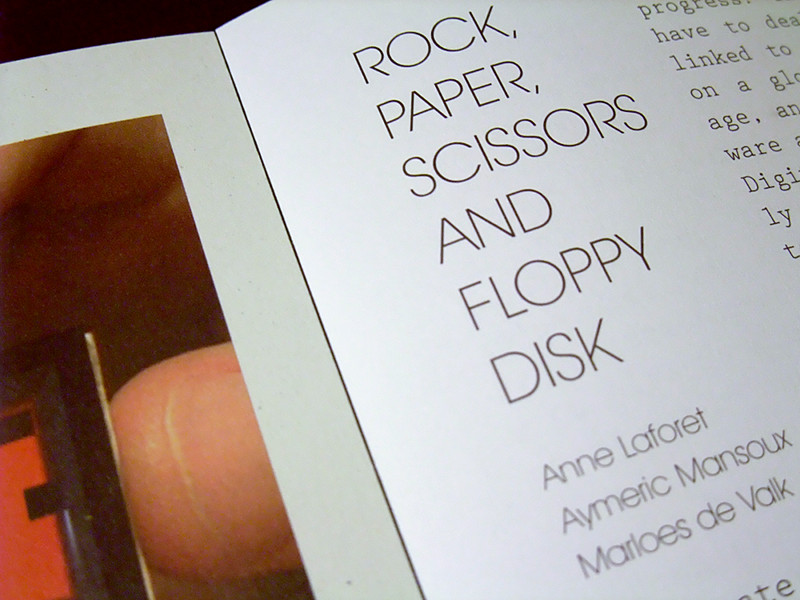 The book is licensed CC BY-NC-ND (ahem…) and is available for download as a PDF. Our chapter, Rock, Paper, Scissors and Floppy Disks is licensed FAL 1.3 and can be read online on Marloes' blog.