2013-04-04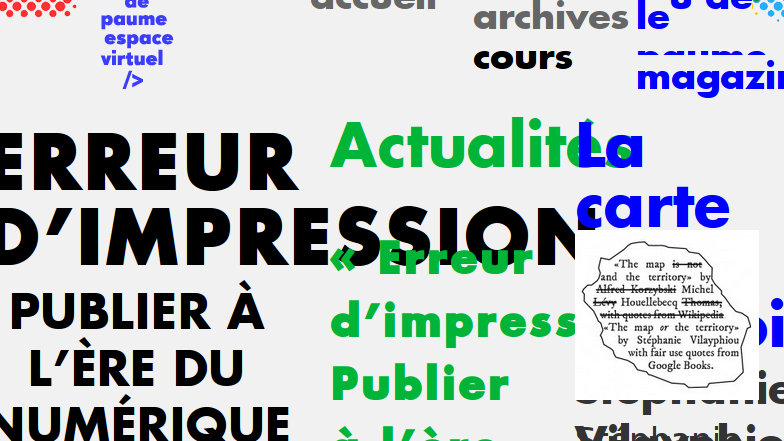 Translation from the announcement
Tuesday 9th April 2013, 19:00.
Auditorium Jeu de Paume, free entrance.
As part of the introduction of new projects within the exhibition "Erreur d'impression. Publier à l'ère du numérique," Jeu de Paume invites you to the conference of Florian Cramer, director of the Creating 010 research center at the Hogeschool Rotterdam, followed by presentations from artists Aymeric Mansoux and David Guez with the presence of Alessandro Ludovico, curator of the exhibition.
The online exhibition is proposing to highlight, in critical, conceptual and experimental ways, one of the most important contemporary phenomenons: the radical metamorphosis of printed media and its consequence on the transmission of information and conservation of content.
During this conference Aymeric Mansoux will have the pleasure to donate one of the copies of the SKOR Codex to the Bibliothèque nationale de France.
source: http://www.jeudepaume.org