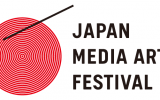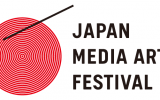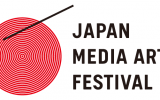 The SKOR Codex won a New Face Award at the 17th Japan New Media Arts Festival! It will be exhibited from February 5 til February 16, 2014 at the National Art Center in Tokyo.
The Japan Media Arts Festival is a comprehensive festival of Media Arts (=Media Geijutsu) that honors outstanding works from a diverse range of media- from animation and comics to media art and games. The festival gives awards in each of its four divisions: Art, Entertainment, Animation, and Manga. It also provides a platform for appreciation of the award-winning and other notable works. Since its inception in 1997, the festival has recognized significant works of high artistry and creativity, and in addition to a yearly Exhibition of Award-winning Works has held other events, such as symposiums, screenings, and showcases. This year the 17th Festival received a record 4,347 entries from 84 countries and regions around the world, demonstrating its continuing evolution as an established annual international festival.
Award-winning works are exhibited both within Japan and abroad through various projects and events organized by The Agency of Cultural Affairs which aims to promote the creation, development and understanding/awareness/appreciation of Media Arts.