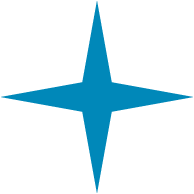 Monday October 11, the first day at BALTAN Laboratories in Eindhoven! We walked to the SWA building, through Phillips Complex S, and at the 8th floor gasped at the enormous space of the lab. After a grand tour by director Angela Plohman, we set up and started to write down the master plan for this week. Lots of decisions to make, especially after the playtests we've held. The feedback we received made sure we zoomed in on the parts that needed the most attention first.
First task was to make the interface more user friendly. Most playtesters were too busy trying to figure out what to type and how to type it, instead of discovering the game world. We decided to simplify the vocabulary, write more elaborate help texts in case of an error, and write a general "help" that gives an overview of the vocabulary, what each word does, tips to speed up navigation through the world and all this with clear examples.

Second big change is the layout of the page. In the old layout the input form was at the bottom, with the story being written above it and on the right a feed of messages from the game. The new layout is meant to look and function more like Facebook and Twitter, with the input form at the top, the story below, on the left a feed of messages directed at you, and on the right a feed of general messages. To match the social networks more closely, the story is now in first person perspective, and everything you type is a message. This way you can follow what other players are doing, get curious about how they found that pony or managed to enter a fishtank, all the while enjoying the fine feeling of transparency.
We also needed to think of ways to be more "in your face" with our narrative. Hints and tips were missed too easily. We will change the texts and use the Facebook data we have at our disposal in more elaborate ways. And hints a player needs to progress will be more obvious. We need to find a balance here.
Well, that provided us with enough work for two days. Wednesday we'll do another playtest with game design students and researchers from TU Eindhoven. We hope to be ready for another round of feedback by then, so we can go through a second iteration of improvements on Thursday and Friday.
Oh and tonight at 19.30 we present Naked on Pluto at NIMk, during the Space Invaders event there!
Tags: help, hints, messages, narrative, playtest, script, sprint, text user interface