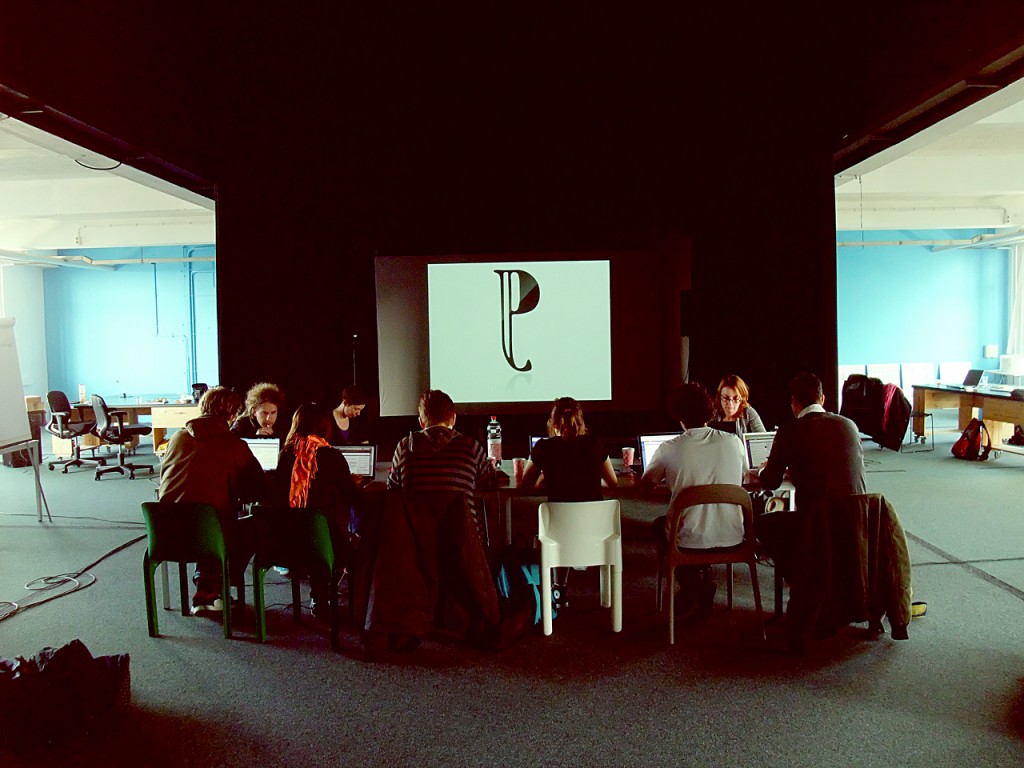 Today was a crucial and quite scary step for the project: playtesting.

Indeed, so far we've been happily working and testing the game on our own. We did that not because it was a secret process – after all anyone can check out and run the source code since day one – but because it would not have made much sense to get feedback on something that was actively developed, thus changing directions very often.
The downside of not sharing the progress, is that eventually you end up being so much immersed in your creative process and imaginary world – in that case, Pluto – that you have no way to remain objective or even properly test the game yourself.
For example, after making one of the quests hundreds of time, to look for bugs or test some new feature, the user interface and the narrative disappear completely from your experience. It becomes an automated procedure and certainly not a playful moment.
On top of that, each of us started to be obsessed about particular features or details that are not necessarily useful or important for the project. But it is important to be able to "kill your darlings" before they slow down the development of the project or get you entirely side tracked.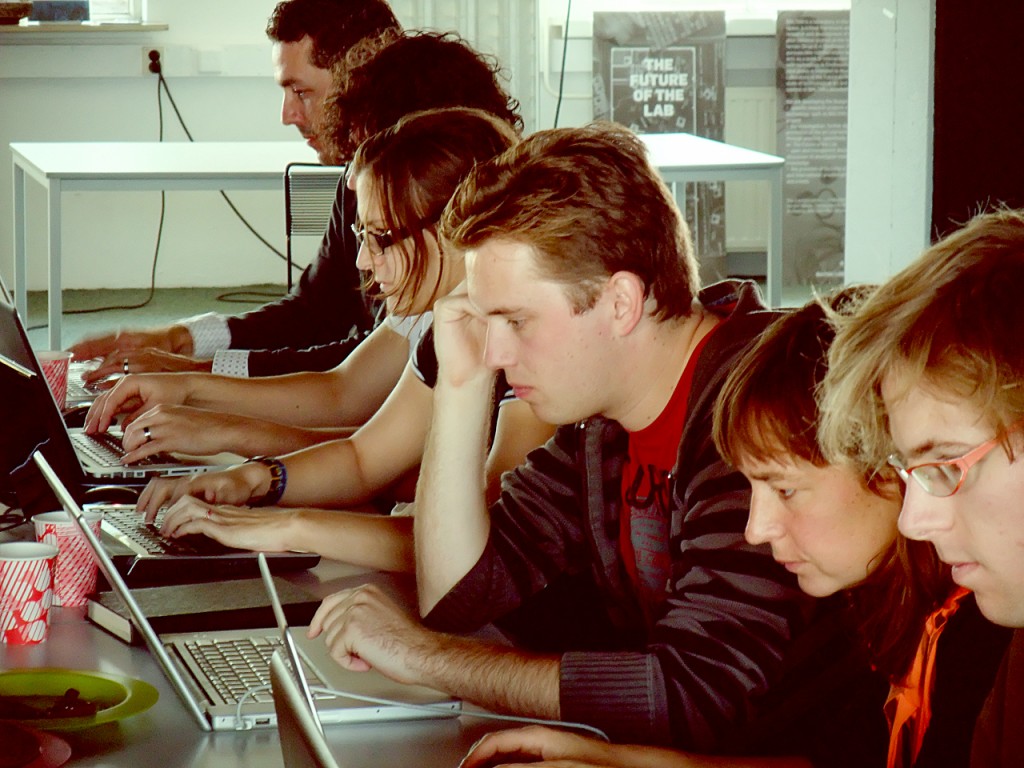 All of this make the playtesting a necessary, yet scary, mandatory process to move on and remind you what were the reasons that pushed you to make this game.
Last week we reached the point where most of the essential game mechanics and interface features were in place, in an unstable and clumsy way of course, but at least we knew that we were heading towards a stage where the game was playable and more or less coherent. This is why today at Baltan Laboratories we hosted a play testing session of NOP with game design students and researchers from TU Eindhoven.
For such an occasion, it's really important to leave your ego behind and be ready to face, most of the time, painfully honest comments. In that regard we had a fair amount of these and it was a really good thing. A bit painful at times though… ahem.
What we did was to let the testers play the game for 15 minutes, and ask them afterward a few questions. More specifically:
1. interface (readability, flow of the game (action-response sequences), user input, commands)
2. narrative (story, non-player characters, multi-player aspect, game world, message communicated)
3. playability (difficulties encountered and suggestions to improve)
4. fun (did you enjoy the game? why?)
5. link to entire project (Is the game clearly linked to the research aspect of the entire project?)
The response we got was very good and helpful. I will not give much details, but overall most of the advices and critic we got were known issues or things we noticed were wrong but for which we were not entirely sure how to deal with them. Regarding the game itself, some players managed to progress very fast, others struggled and it was interesting in each case to know why it worked or why it did not.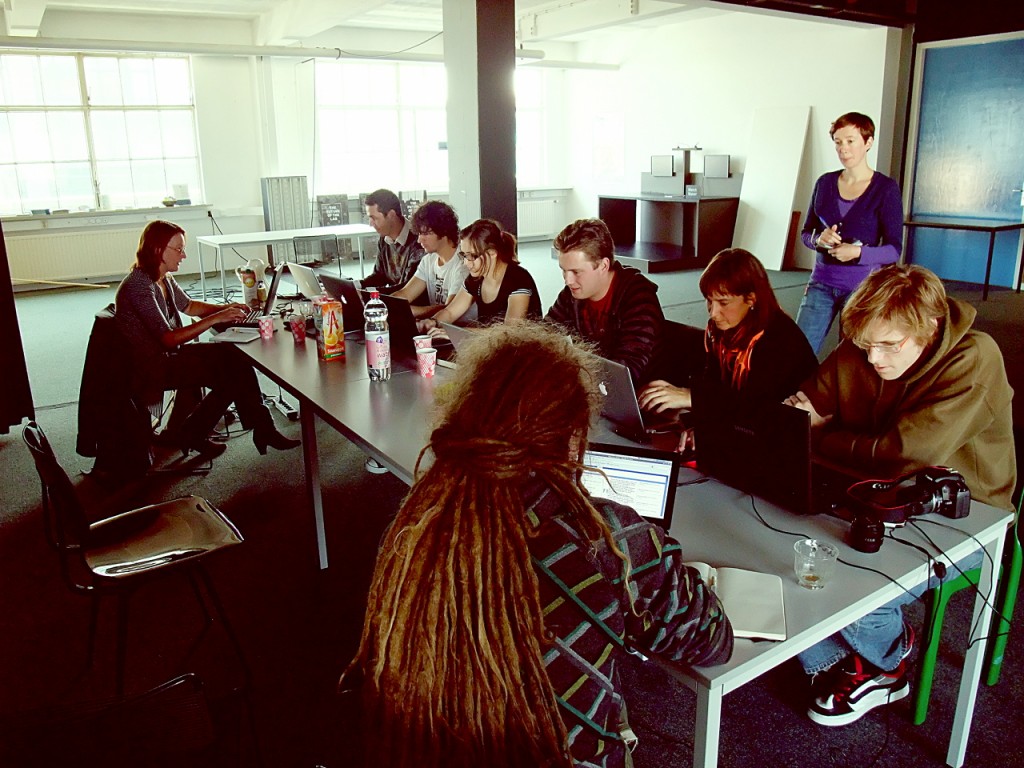 Of course it can be frustrating to get feedback on things that you already know are broken because of lack of time or just because it is not high priority at the moment. Never the less it is important to get over this frustration and let the players tell us whatever come to their mind as it is an invaluable source of information, specially if your testers are themselves working in the field of game design. We greatly appreciate the time they took to visit us and give feedback on the project.
At the end of the session we had a long list of things to fix, things to change or improve and things to add or remove. Very long list. The good news is that most of these should not be too difficult to implement and hopefully can be done, for most of them, before the end of the week (says the narrator in a hopeful way).
Once this is done, we will be ready to invite remote beta testers – from the internets – and it will be the second major step to take in order to make sure we're on track.
Tags: bugs, debugging, game mechanics, game testing, interface design, players, playtest, sprint, users