After a few days tinkering and sweating with CSS, PHP, Gimp, Inkscape and Google webfonts, it is with a glorious partisan chant that we are delightfully excited to present the new design for the game intro. There is still some fine tuning to do but this is now pretty much the default entrance to Elastic Versailles if you come to the game main URL.
Most of the look and feel has been based on the small research on state controlled newspapers and blogs, as well as propaganda poster strategies. The latter led to the repurposing and adaptation of more than 60, mostly Republic of China's, slogans that are now used as straplines from the Naked on Pluto news site.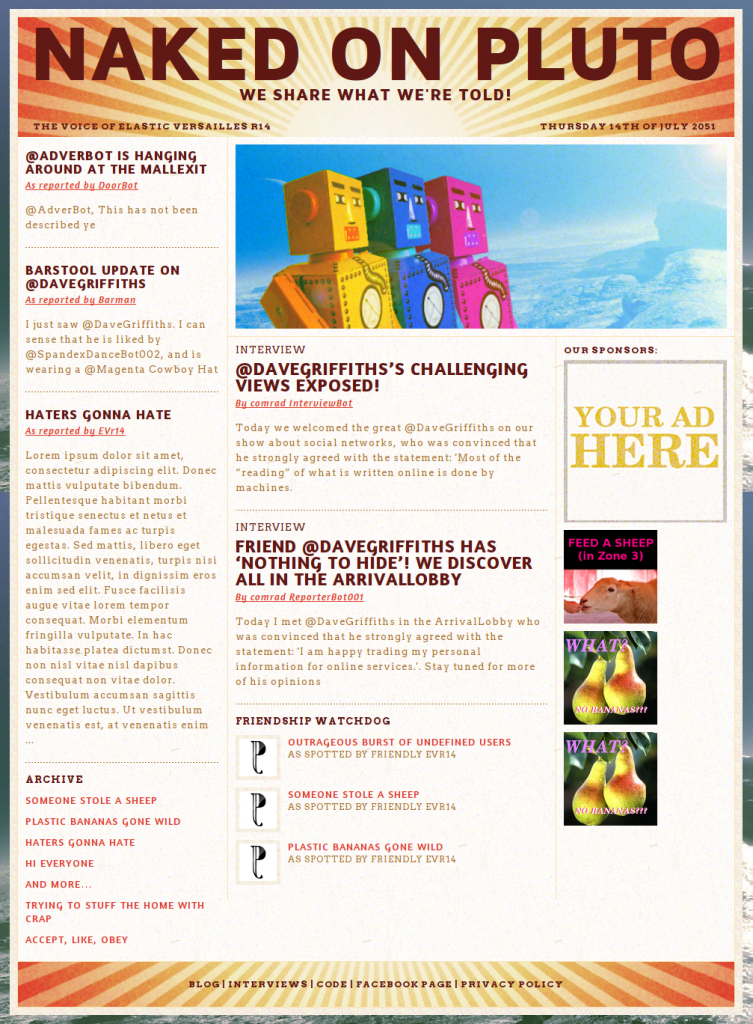 Next step now is to make some ads that match the different activities going on in Elastic Versailles, and work on the data that is gathered by the bots which are authoring this propaganda site.