The residency we did in september at NIMk was almost exclusively using paper and pens as we were working together to design our game world. We could go for walks while thinking, and mostly keep to analogue methods.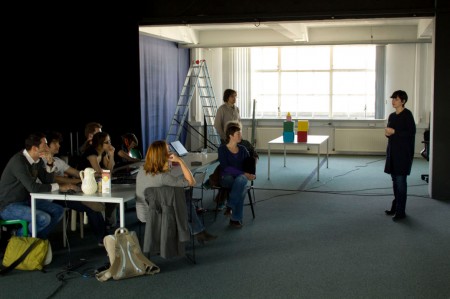 This residency was very different – naturally at this stage focused on the software, we started with an initial list of showstopping things to fix, and then used online methods of organisation via mantis and the wiki.
We also presented the project for the first time, at NIMk's space invaders event, and we had some super volunteers from Eindhoven Technical University Game Experience Lab to test the game (which Aymeric describes in more detail).
One of the things that I was pleased to get a chance to tackle was how to cope with the basics of online multiplayer games: (more…)